SAFELipo liposuction is considered today's breakthrough in the evolution of liposuction, representing the future of body contouring. It is a technique (not a device) designed by plastic surgeons for use by plastic surgeons. At our Caribbean plastic surgery clinic at Trinidad Institute of Plastic Surgery clients from all over the Caribbean – Guyana, Barbados, Jamaica, St. Lucia, USA – Miami, New York, Canada and Europe have received SAFELipo liposuction alone or in combination with other body contouring techniques such as tummy tuck / abdominoplasty, breast augmentation or the Brazilian butt lift by our board certified plastic surgeons.
It delivers what our discerning clients are looking for – dramatic, yet natural results and smoother contours while avoiding most of the risks of other liposuction methods such as laser liposuction or ultrasound / vaser liposuction.
About SAFELipo Liposuction and Body Contouring
SAFELipo liposuction is a comprehensive, multi-step process that combines the benefits of liposuction, fat shifting and fat grafting. It was originally developed by Dr. Simeon Wall Jr. in response to the unique challenges presented by revision liposuction cases (clients who had undergone liposuction previously). It quickly became clear that the gentleness, precision and ability to drastically reshape treated areas would benefit all body contouring patients.
Today SAFELipo liposuction is used by a large fraction of the world's leading body contouring surgeons to achieve results far superior than any other known liposuction device or transient media hype. SAFELipo liposuction has put and end to laser liposuction in the United States and rendered most other devices (radiofrequency, body jets, vasers) superfluous. Its gentleness allows liberal combination of SAFELipo with lifting procedures or tummy tucks and importantly the aspirated fat is highly viable and usable for a variety of body  contouring purposes such as autologous breast augmentation with fat grafting or gluteal reshaping, buttock augmentation and the Brazilian butt lift.
How SAFELipo Liposuction Works for Body Contouring
In the past one of the challenges in liposuction and liposculpture was how to remove fat without indentations, wavy skin or surface irregularities. While these issues still remain recognized risks of most other liposuction techniques, the unique 3-step process of SAFELipo liposuction addresses that challenge and allows for extremely thorough liposuction without increasing the chances of these problems. In fact, it were these problems that SAFELipo was first developed to treat!
Step 1: Separation
The first step of the SAFELipo processs is fat separation. During this step the surgeon uses specially designed probes with or without power-assisted liposuction (PAL) to separate the targeted fat globules from one another. This also detaches them from the surrounding tissue without harming that tissue or the essential blood supply in the area. The fat is loosened and emulsified without the damaging effects of thermal energy utilized by laser liposuction or vasers.
Step 2: Aspiration
Aspiration simply means removing the fat cells through suction. Since the fat is already loosened, separated and emulsified during the first step of the SAFELipo liposuction process, the surgeon can use smaller, gentler cannulas with less negative pressure to remove it while again avoiding damage again damage to supporting structures often seen with large cannulas and high suction power. This makes for a quick and bloodless removal process, and allows the surgeon to leave a thin layer of healthy fat surrounded by undamaged tissues. The careful and gentle aspiration step also markedly reduces bruising, postoperative swelling and internal scarring.
Step 3: Equalization
This final step is very important to create visibly superior longterm results. The layer of fat remaining after aspiration is equalized to create an even surface appearance, free from contour irregularities or waviness. Using special probes the surgeon sculpts the remaining fat layer into a smooth blanket of healthy, undamaged fat and local fat grafts, which helps to largely prevent the dimples, lumps and wavy skin that have been difficult to avoid with other liposuction techniques.
Is SAFELipo Liposuction the Body Contouring for You?
Trinidad Institute of Plastic Surgery's board certified surgeons are among the select few plastic surgeons who have also completed a full SAFELipo training course to be able to perform this exciting procedure. As a client you should fulfill the general entry criteria for liposculpture.
You are close to your normal body weight, you are in control of your weight, your are in good general health and the skin in the areas where you desire contouring has retained at least some elasticity. You have developed realistic expectations with respect to what the SAFELipo liposuction procedure can achieve while working through the preoperative consultation process with our board certified plastic surgeons and you are able to afford the procedure.
Your SAFELipo liposuction – the future of body contouring now in the Caribbean exclusively at Trinidad Institute of Plastic Surgery.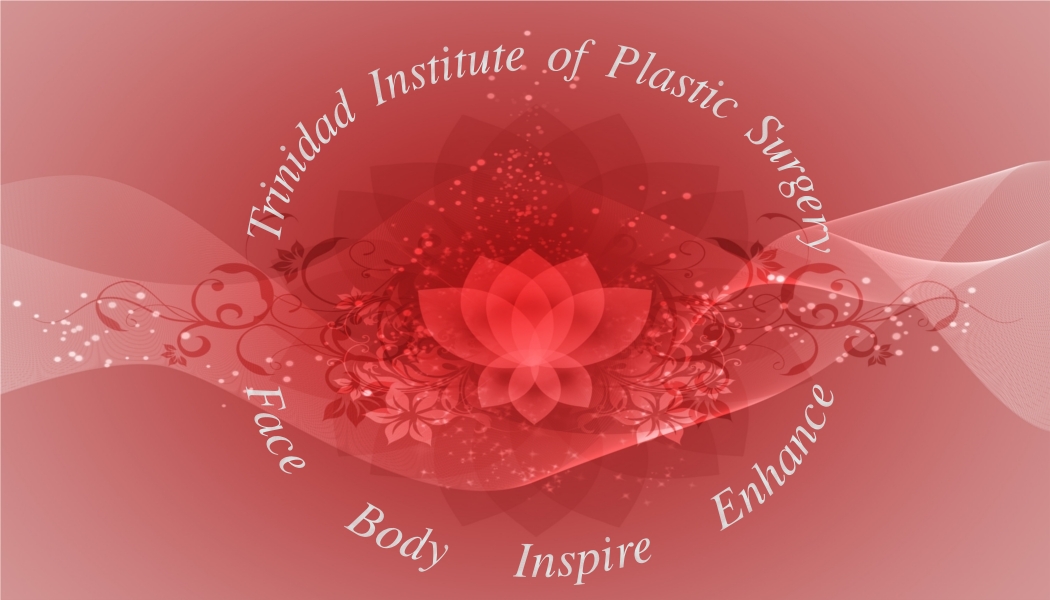 Trinidad Institute of Plastic Surgery – the superior choice for liposuction and body contouring with SAFELipo  in the Caribbean, Antigua and Barbuda, The Bahamas, Barbados, Belize, Dominica, Grenada, Guyana, Haiti, Jamaica, Montserrat, Saint Lucia, St. Kitts and Nevis, St. Vincent and the Grenadines, Suriname, Trinidad and Tobago, Bermuda, British Virgin Islands, Cayman Islands, Turks and Caicos Islands, Miami, New York, Toronto, London