Plastic Surgeon Dr. Arno R. Schleich MD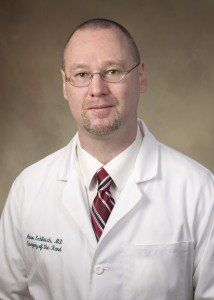 Plastic ssurgeon Dr. Schleich is a native of Graz, Austria. He graduated magna cum laude from Bundesgymnasium Carnerigasse in Graz and went on to obtain a masters degree in mathematics and computer science cum laude at University of Technology in Graz. Subsequently, he continued his studies at Karl-Franzens University School of Medicine, Austria and Humboldt University Medical School at Berlin Charite in Germany, where he graduated cum laude in 1997 and obtained his MD.
Dr. Schleich completed a rotating internship in general surgery, ENT, maxillofacial surgery, urology and orthopaedic surgery and went on to complete his training in plastic surgery at University of Iowa, University of South Florida, Otto-von-Guericke University Magdeburg, Tuttlingen Regional Medical Center and University of Mississippi Medical Center. He graduated with the highest honors from accredited subspecialty training programs in hand, wrist and microsurgery at the University of South Florida and the vonDeilen-Curtis fellowship in craniofacial surgery at Indiana University School of Medicine.
Dr. Schleich is board certified in plastic surgery by the German Board of Plastic Surgery (Lower Saxony Chapter, Certificate of Completion of Specialist Training #2008/002872) and is on the specialist register of the General Medical Council in London, UK, as a specialist plastic surgeon (GMC specialist registration #5989437). Plastic surgeon Dr. Schleich is a recognized specialist in plastic surgery by the Medical Board of Trinidad and Tobago. He holds unrestricted licenses to practice in the state of Mississippi (USA), Germany, Austria, Kingdom of Saudi Arabia and Trinidad and Tobago.
His set of qualifications is unique among Caribbean plastic surgeons and make him the only certified craniofacial surgeon in the Caribbean and the only US fellowship trained hand surgeon in this region.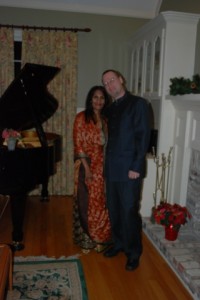 In accordance with his broad based training Dr. Schleich has a wide range of interests in plastic surgery including microsurgery, craniofacial surgery, hand and wrist surgery, peripheral nerve surgery, burn surgery and complex reconstructive surgery.
Since leaving academics and embarking full time and exclusively on private practice his focus shifted to cosmetic surgery, where he specializes in body contouring, cosmetic breast surgery and cosmetic surgery of the face. In his career, Dr. Schleich has performed over 8000 procedures to date and pioneered several advanced, state-of-the-art procedures in Trinidad and the Caribbean (first curative anti-migraine surgery in 2011, first SAFELipo in 2012, first lower body lift in 2014, first total body makeover in 2014, first total facial rejuvenation in 2016, …).
Dr. Schleich has authored book chapters in in major plastic surgery textbooks and over twenty articles in internationally renowned, high impact journals. For several years he was associate editor of the Annals of Plastic Surgery. He co-authored a widely acclaimed consumer guide on cosmetic surgery of the face and is currently working on his second book.
He is married to Naleenie, a native of San Juan,  Trinidad. Naleenie and Arno both enjoy movies, piano music, gourmet cooking and exercise and recently their new puppy Jolie.
 

Curriculum Vitae

Arno R. Schleich, M. S., M. D.

PERSONAL DATA

 

Birthplace

Graz, Austria

Birthdate

December 23

rd

, 1967

Marital Status

Married

Office Address

Omniverse Plastikos PA, 1888 Main Street, Suite C, #272, Madison, MS 29110, USA, drsramd@omniverse-plastikos.com, phone 18773182085

Citizenship

USA, Austria

Areas of Interest

Hand, Wrist and Microsurgery, Craniomaxillofacial Surgery, Burn Surgery, Complex Reconstruction, Aesthetic Surgery, Health Systems Administration, Health Informatics and Management

 
 

CURRENT POSITION

 

Vice President Operations and Attending Plastic Surgeon

Bioengineering Associates LLC, 207 Fairway Lane, Madison, MS 39110, USA, phone 16012060281, aschleich@bea-us.com

Attending Plastic Surgeon

Omniverse Plastikos PA, 1888 Main Street, Suite C, #272, Madison, MS 39110, USA, phone 16012060281, drsramd@omniverse-plastikos.com

Chief of Surgery

Trinidad Institute of Plastic Surgery, #8 Saddle Road, St. Maraval, Port-of-Spain, Trinidad, W. I., phone 1-868-628-3141, drschleich@caribbeanplasticsurgery.net

 
 

EDUCATION

05/1995-05/1997

Humboldt Universitaet Berlin, School of Medicine, Berlin, Germany (MD cum laude 1997)

03/1992-04/1995

Freie Universitaet Berlin, School of Medicine, Berlin, Germany

10/1990-02/1992

Karl Franzens University Graz, School of Medicine, Graz, Austria

09/1986-11/1991

University of Technology, Graz, Austria (MS mathematics/computer science cum laude 1990)

 
 

POSTGRADUATE TRAINING

07/2006-06/2007

vonDeilen-Curtis fellow (craniofacial surgery), University of Indiana School of Medicine

05/2000-09/2005

Plastic surgery, University of Iowa, University of South Florida, University of Magdeburg, Tuttlingen Regional Medical Center (Chief Resident)

07/2002-06/2003

Advanced subspecialty resident (hand, wrist and microsurgery), University of South Florida

07/2001-06/2002

Burn Fellowship, University of South Florida/Tampa Bay Regional Burn Center

08/1997-11/1999

Basic surgical training (ENT, maxillofacial, general, vascular, orthopedic and urologic surgery) Kantonsspital St. Gallen, St. Gallen, Bronglais General Hospital, Aberystwyth, Benjamin Franklin Hospital, Berlin

 
 

PROFESSIONAL EXPERIENCE

04/2010-present

Chief of Surgery, Trinidad Institute of Plastic Surgery, Westshore Medical Private, 239 Western Main Road, Cocorite, Trinidad, W. I.

06/2009-present

Vice President Operations and Attending Plastic Surgeon, Bioengineering Associates LLC, 207 Fairway Lane, Madison, Mississippi, USA

07/2009-present

Private Practice and Attending Plastic Surgeon, Omniverse Plastikos PA, 1888 Main Street, Suite C, #272, Madison, MS 39110, USA

07/2013 – 10/2013

Consultant Plastic Surgeon, al Habib Medical Group, PO Box 91877, Riyadh 11643, King Fahad Rd., Olaya, Kingdom of Saudia Arabia, +966-011-4622224

04/2012 – 03/2013

Consultant Plastic Surgeon, Hansa Privatklinikum Graz, Koerblergasse 42, 8010 Graz, Austria, phone +43 31636000

07/2008 – 07/2009

Private Practice, Mississippi Premier Plastic Surgery, 971 Lakeland Drive, Suite 315, Jackson, MS 39216, USA

07//2007 – 06/2008

Instructor, Center for Microsurgery and Complex Reconstruction, University of Mississippi Medical Center, Jackson, Mississippi, USA

07/2003-12/2003

Scientific consultant, Schaerer-Mayfield Technologies, Waltersdorf, Germany

04/1999-04/2000

Director, Research and Development, Functional Imaging Technologies, Berlin, Germany

 
 

LICENSURE

Germany

Unrestricted licensure, registered specialist plastic surgery

United States / Mississippi

Medical licensure 20023

Trinidad & Tobago

Full Registration S-378, specialist plastic surgeon

United Kingdom

GMC specialist registration #5989437 (Plastic Surgery)

 
 

CERTIFICATION

 
 

1997

German national boards, completed

2006

USMLE step I-III completed

2003

Hand, Wrist and Microsurgery

2007

Craniofacial Surgery

2008

Board certification plastic surgery, German Board of Plastic Surgery, Lower Saxony chapter, #2008/002872 (registered specialist plastic surgery European Community)

2008

DEA certificate FS1070490

 
 

PROFESSIONAL MEMBERSHIPS

1997-present

German Medical Association

1998-1999, 2004-2005, 2012 – present

General Medical Council, United Kingdom

2000-2001, 2006-2011

American Medical Association

2002-2003

Florida Society of Surgery of the Hand

2004-2010

Marburger Bund

2004-2010

Hartmann Bund

2006-present

American Society of Maxillofacial Surgeons

2007-present

Smiletrain USA

2007-2011

Mississippi State Medical Society

2007-2011

Central Mississippi Medical Society

2011- 2013

Austrian Medical Association

2011-present

European Wrist Arthroscopy Scociety

 
 

AWARDS

 
 

2006

vonDeilen-Curtis fellowship in craniofacial surgery

2008

Annals of Plastic Surgery traveling fellowship

 
 

LECTURESHIPS

 
 

05/2006

Internal visiting professor, division of critical care, University of South Florida School of Medicine

05/2008

Visiting Scholar Chang Gung Memorial Hospital, Taipei, Taiwan

06/2008

Visiting Scholar, 6th People's Hospital, Shanghai, China

 
 

BOARDS

 
 

2008

Editorial assistant, Annals of Plastic Surgery

2008-2009

Associate Editor, Special Projects, Annals of Plastic Surgery

2008-2009

Associate Editor, Head and Neck Section, Annals of Plastic Surgery

 
 
 
 

FACULTY FOR COURSES AND MEETINGS

 
 

2001

Advanced trauma life support course, University of Iowa Hospitals and Clinics

2002

Advanced trauma life support course, University of South Florida (three times)

2003

Advanced trauma life support course, University of South Florida (twice)

2003

Advanced trauma life support instructors course, University of South Florida (four times)

2008

Third Annual Plastic Surgery Video Workshop, Amelia Island, Florida

2010

1

st

Trinidad Breast and Body Contouring Symposium, Port-of-Spain, Trinidad

 
 

PUBLICATIONS

 
 

Sedlmayer B, Schleich AR et al., "The NEN ENT System – First Clinical Application", HNO 49(7):523-52

Sedlmayer B, Schleich AR et al., "NEN ENT Navigation – First Clinical Application", Proceedings of the Fourth European Congress of Otorhinolaryngology, Head and Neck Surgery, EUFOS 2000 (Jahnke K., Fischer M. Eds.)

Schleich AR, Warschewske U et al., "Electromagnetic ENT Navigation: The NEN System", Proceedings of the Fourteenth International Congress and Exhibition, CARS 2000 (Lemke H. U.,Vannier M. W., Imamura K., Farman A. G., Doi K., Eds.)

Schleich AR, Simmons SS. Airway Regional Anesthesia for Awake Fiberoptic Intubation", Regional Anesthesia and Pain Medicine, 27(2):180-192, 2002

Schleich, AR, Schweiger J, et al., "Survival after Severe Intrathoracic Eletrical Injury", Burns, 2009, Oct. 9 [Epub ahead of print]

Schleich AR, Eppley BL. "Non Orthodontic Orthognathic Surgery", Journal of Craniofacial Surgery 20(5):1478-83, 2009

Schleich AR, Hurst CA, et al. "Outcomes of Mandibular Distraction", accepted for publication, Journal of Craniofacial Surgery

Schleich AR, Eppley BL. "Orthognathic Surgery", chapter 45 in Guyuron B. et al (Eds.), "Plastic Surgery: Indications and Practice", Elsevier 2008

Schleich AR, Havlik RJ. "Hemifacial Microsomia", chapter 47 in Guyuron B. et al (Eds.), "Plastic Surgery: Indications and Practice", Elsevier 2008

Schleich AR, Oswald TM, Lineaweaver WC. "A Case of Latissimus Dorsi Pedicle Arising from the Lateral Thoracic Artery", J. Reconstr. Microsurg. 25(3):153, 2009

Schleich AR, Oswald TM, Lineaweaver WC. "Complete Salvage of Impending Free Flap Failure in Heparin Induced Thrombocytopenia by Emergent Institution of Therapy with Agatroban", Journal of Plastic, Aesthetic and Reconstructive Surgery 61(10):1263-64, 2008

Schleich AR. "Bayes, bias or what – the evidence based methodology of diagnostic tests", Ann. Plast. Surg. 60(4):463, 2008

Schleich AR. "Revision Rhinoplasty", book review, Ann. Plast. Surg. 60(4):464, 2008

Schleich AR, Lineaweaver WC. "Component Separation with Skin Rearrangement for Abdominal Wall Reconstruction", Plastic Surgery Video Journal

Schleich AR. "Book Review – Virtual Surgery Videos", Annals of Plastic Surgery 61(3):353, 2008

Lineaweaver WC, Akdemir O, Schleich AR. "Management Strategies Following Microsurgical Flap Failure", Microsurgery 30(1):61, 2010

Vakarakis G, Daniels J, Coker K, Oswald T, Schleich A, Lineaweaver W. "Components Separation in the Repair of the Difficult Abdominal Wall: Factors Associated With Outcomes", Journal of the Mississippi Medical Association, 49(9):278, 2008

Schleich AR, Black DA, McCraw JB. "The Aesthetic Correction of the Ptotic Breast by the Procedure of Nipple-Areola Transposition – a Contemprorary Translation and Commentary", Journal of Plastic, Aesthetic and Reconstructive Surgery, 63(7):1136, 2010

Ruan HJ, Cai PH, Schleich AR. et al. "The Extended Peroneal Artery Perforator Flap for Lower Extremity Reconstruction: the Next Chinese Flap", Ann. Plast. Surg. 64(4):451, 2010

Vakarakis G, Daniels J, Coker K, Oswald T, Schleich A et al. "Effects of Comorbitities and Implant Reinforcement on Outcomes after Component Reconstruction of the Abdominal Wall", Ann. Plast. Surg. 64(5):595, 2010

Eppley BL, Schleich AR. "Extreme Chin Augmentation", under revision, Journal of Craniofacial Surgery.

Schleich AR, Eppley BL. "Facial Dog Bite Injuries in Children: Treatment and Outcomes Assessment", Journal of Craniofacial Surgery, 24(2):380-383, 2013

Schleich AR, Eppley BL. "Face the Facts: German Edition", BoD Publishing, ISBN 9783844899559, 2012

 

PRESENTATIONS

 

Schleich AR, Warschewske U, et al. "Electromagnetic Surgical Navigation", CARS 2000, San Fransisco, 2000

Schleich AR, "Computer Aided Surgery", Grand Rounds, University of Iowa Hospitals and Clinics, Department of Surgery, 2000

Schleich AR, "The Abdominal Compartment Syndrome in Critically Ill Burn Patients", Grand Rounds, University of South Florida School of Medicine, Department of Surgery, 2002

Schleich AR, "Evidence Based Surgery", University of South Florida College of Medicine, Department of Pediatrics, 2002

Schleich AR, "Evidence Based Medicine – Basic Concepts", Lunch Lecture Series, Tampa Bay Regional Burn Center, Tampa, 2002

Schleich, AR, "Forward and Reverse Flow Radial Forearm Flaps", USF Plastic Surgery Conference, 2002

Schleich, AR, "Tendon Transfers for Median Nerve Palsy", USF Hand Surgery Conference, 2002

Schleich, AR, "Tendon Transfers for Radial Nerve Palsy", USF Hand Surgery Conference, 2002

Schleich, AR, "Fingertip Injuries", USF Hand Surgery Conference, 2002

Schleich, AR, "Ulnar Wrist Pain ", USF Hand Surgery Conference, 2003

Schleich AR, Hess AV et al., "Gunshot Injuries of the Hand", Annual Meeting 2003, Florida Society of Surgery of the Hand, Orlando, USA, 2003

Schleich AR, "Replantation HowTo", Educational Conference, George Elliot Hospital, Nuneaton, UK, 2005

Schleich AR, "Burn Injuries of the Hand" USF Hand Surgery Conference, 2005, Tampa, USA

Schleich AR, "Principles of Burn Surgery", Internal Visiting Professor's Lecture, USF Division of Critical Care, Tampa, Florida, 2006

Schleich AR, Eppley BL. "The Embryology of Craniofacial Malformations", IUPUI Plastic Surgery Conference, 2006

Schleich AR, "Aesthetic Nasal Reconstruction", IUPUI Plastic Surgery Conference, 2006

Schleich AR, Eppley BL et al. "Mandibular Distraction in Neonates: The Riley Experience", Tri-State Craniofacial Conference 2006, Lexington, Kentucky, USA

Schleich AR, "Reconstruction of Fingertip Injuries", IUPUI Plastic Surgery Conference, 2006

Schleich AR, "Lower Extremity Reconstruction", IUPUI Plastic Surgery Conference, 2006

Schleich AR, "Teachings of the Masters: Paul Tessier on Orbital Fractures", IUPUI Plastic Surgery Conference, 2007

Schleich AR, "Aesthetic Craniomaxillofacial Surgery", IUPUI Plastic Surgery Conference, 2007

Schleich AR, "Plastic Surgery and the Art of Uncertainty: Crafting Salvage Solutions", UMC Plastic Surgery Conference, 2006

Schleich AR, Sadove AM et al., "The Mutilated Face: Principles and Outcomes of Posttraumatic Midface Reconstruction", Aesthetic Facial Reconstruction in Children and Adults, Tucson, Arizona, USA, 2007

Schleich AR, Lineaweaver WC, "Abdominal Wall Reconstruction", UMC Plastic Surgery Conference, 2007

Schleich AR, "Hand Surgery and the Art of Everything", Plastic Surgery Grand Rounds, University of Miami Miller School of Medicine, November 2007

Schleich AR, McCraw JB, "European Pioneers of Breast Shaping Surgery", Louisiana Society of Plastic Surgery, January 2008

Schleich AR, Lineaweaver WC, "Component Repair of the Abdominal Wall with Skin Rearrangement", Third Annual Plastic Surgery Video Workshop, Amelia Island, Florida, February 2008

Oswald TM, Schleich AR, Lineaweaver WC, "Aberrations of the Latissimus Dorsi Vascular Pedicle", Hendrix Lectureship, University of Mississippi Medical Center, Jackson, Mississippi, March 2008

Schleich AR, McCraw JB, "The Evolution of Modern Thought in Breast Shaping Surgery: The European Pioneers", Hendrix Lectureship, University of Mississippi Medical Center, Jackson, Mississippi, March 2008

Schleich AR, "Microsurgical Posttraumatic Midface Reconstruction", University of Kentucky Plastic Surgery Conference, March 2008

Schleich AR, Lineaweaver WC, "Component Separation for Abdominal Wall Reconstruction", Annual Meeting ACOG Mississippi Chapter, Jackson, Mississippi, April 2008

Schleich AR, "Gunshot Injuries of the Hand – a Personal Perspective", Visiting Scholar's Lecture, 6

th

People's Hospital, June 2008, Shanghai, China

Schleich AR, "Strategies in Reconstructive Surgery", Visiting Scholar's Lecture, 6th People's Hospital, June 2008, Shanghai, China

Schleich AR, Schleich NR, "Cleft Lip and Palate Surgery in the Context of Surgical Missions", Inaugural Lecture, Greater Jackson Plastic Surgery Society, February 2009, Jackosn, Mississippi, USA

Schleich NR, Schleich AR, "The Nursing Component of Surgical Missions to Developing Countries", St. Joseph's Hospital Nursing Grand Rounds, March 2009, Tampa, Florida, USA

Schleich AR, Varkarakis G, Daniels J, Coker K, Oswald TM, Lineaweaver WC. "Component Repair of Midline Ventral Hernias", 52

nd

Meeting, Southeastern Society of Plastic and Reconstructive Surgeons, Puerto Rico, June 2009

Schleich AR. "The Structure of Beauty – Cosmetic Surgery and Beyond", Grand Rounds, Medical Associates Hospital, St. Joseph, Trinidad, July 2010

Schleich AR. "Vertical Mastopexy with Autoaugmentation", Live Surgery Demonstration, 1st Trinidad Breast and Body Contouring Symposium, Port-of-Spain, Trinidad, August 2010

Schleich AR. "Extended Abdominoplasty with Circumferential Liposuction". Live Surgery Demonstration, 1st Trinidad Breast and Body Contouring Symposium, Port-of-Spain, Trinidad, August 2010

Schleich AR, "Art, Body, Aesthetics", Styrian Art Festival / Grand Rounds, Hansa Privatklinikum Graz, Austria, September 2012

 
 

CONFERENCES AND COURSES

 
 

2000

ACLS Provider Course (recertified 2003, 2006)

2001

ATLS Provider Course, Iowa City, Iowa, USA

2001

ATLS Instructor Course, St. Louis, Missouri, USA

2001

Integra Certification Course, Tampa, Florida, USA

2002

Basic and Advanced Microsurgery Course , IUPUI, Indianapolis, Indiana, USA

2002

Radioguided Surgery and Minimally Invasive Breast Biopsy Course, H. Lee Moffitt Cancer Center, Tampa, Florida, USA

2002

Head and Neck Cancer and Reconstructive Surgery Course, University of Iowa, Iowa City, USA, USA

2002

AO/ASIF Hand and Wrist Fractures Course, Miami, Florida, USA

2003

Dallas Rhinoplasty Symposium, Dallas, Texas, USA

2003

AO/ASIF Maxillofacial Trauma and Reconstruction Course, Tampa, Florida, USA

2005

Advanced Burn Life Support Provider Course, Tampa, Florida, USA

2006

American Society of Maxillofacial Surgeons Basic Course, Northwestern University, Chicago, Illinois, USA

2007

Stryker-Leibinger Craniomaxillofacial Trauma Course, IUPUI, Indianapolis, Indiana, USA

2009

Breast Cancer Update, St. Dominic Hospital, Jackson, Mississippi, USA

2010

Third Annual Oculoplastic Surgery Symposium, Atlanta, Georgia, USA

2010

27th Atlanta Breast Surgery Symposium, Atlanta, Georgia, USA

2010

2nd Combined Mayo/Chang Gung Reconstructive Surgery Symposium, Rochester, Minnesota, USA

2011

49th/ 42nd Annual Meeting, Austrian/German Association of Plastic, Aesthetic and Reconstructive Surgeons, Innsbruck, Austria

2012

Arthrex Wrist Surgery Workshop, Munich, Germany

2012

Extracorporal Shockwave Therapy Workshop, Vienna, Austria

2012

QMP Reconstructive Surgery Symposium, Chicago, Illinois, USA

2012

SAFE Liposuction Workshop, Shreveport, Louisiana, USA

2013

47th Annual Baker-Gordon Symposium in Cosmetic Surgery, Miami, Forida, USA

2014

14th Duke Flap Course, Durham, North Carolina, USA

2015

49th Annual Baker Gordon Symposium in Cosmetic Surgery, Miami, Florida, USA

2016

Mississippi Health Partners Rx Summit, Oxford, MS, USA

2016

59th Annual Scientific Meeting, Southeastern Society of Plastic and Reconstructive Surgeons, Orlando, FL, USA